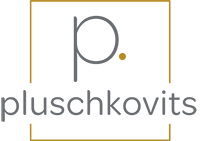 * By clicking on "Subscribe" I accept the data protection declaration and agree to the processing of my personal data.
Here's a little foretaste. There's more in our online shop !
Where and how to find us
We look forward to every visit to our winery, but please let us know in advance by phone, email or the contact form below!
Contact form
No matter what questions or concerns you have, we look forward to your message and will be happy to help you!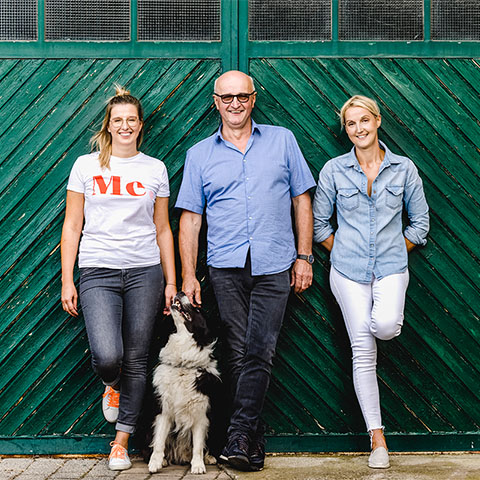 The winery
The Pluschkovits winery and wine tavern is located in Burgenland, where the gently rolling hills of the Leitha Mountains slowly extend into the wide plain of the Vienna Basin. Children, parents and grandparents run the family business together with a total of seven hectares of prime locations in and around the municipality of Leithaprodersdorf. The vineyards have been family-owned for generations, the wine tavern was added in 1996 and, together with the existing winery, laid the foundation for today's family business. The company has been expanded, modernized and further developed with care and know-how, rooted in tradition, with a keen eye on the future. This is how sustainable wines are cultivated and pressed under the best conditions – always in harmony with nature and family.
Ausg'steckt is!
Dates
29.03.-05.04.2023
20.04.-27.04.2023
› All Dates
Online Shop
Order now free shipping within Austria from 12 bottles or 2 wine sets! > to the shop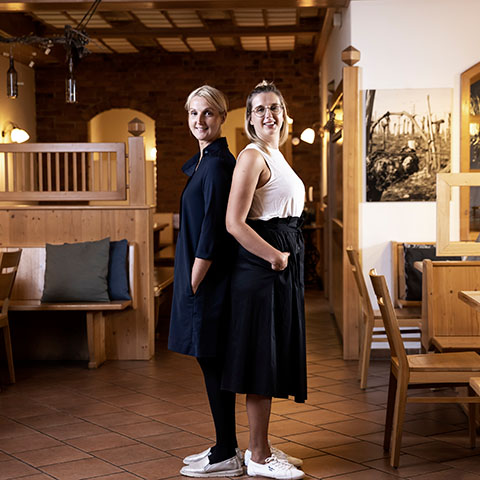 The heuriger
Not only the wines are the figurehead of the Pluschkovits family. Enjoyment has many facets in the winery and so the family not only takes care of drinks but also food in the farm's own wine tavern. The Heurige is an integral part of the winery and is run with a lot of warmth and passion. Whenever you're done, you can let yourself be pampered with regional specialties and home-made desserts according to Burgenland tradition. It is particularly worthwhile packing a bottle or two of wine with you when you visit.